Longman: Dow Corning Showcases Material Innovations at GILE 2016
2016-06-30 Post By: Longmangroup
LED lighting market demand increases in the world. Although the price declines year by year, LED industrial lighting and street lighting market demand accelerated with increasing LED penetration rate. Besides, benefited from energy saving and increasing LED efficacy, people are more willing to use LED lighting. Under the purpose on quality of light, product warranty and lifetime are still receiving market attention. Dow Corning focuses on markets which emphasize high quality of light, offering the materials can be applied at high temperature and having cost effective effect.
"The unique properties and design flexibilities that Dow Corning's silicones offer today's LED lighting designers make this a very strategic market for us", said Reinders. "There are many properties that set our advanced optical silicones apart from conventional materials – most notably their outstanding photothermal stability compared to organic solutions. As a company, Dow Corning further plans to differentiate itself from competitors through its strong commitment to collaborative innovation, worldwide technical service and consistent product quality, as well as our industry-leading intellectual property portfolio."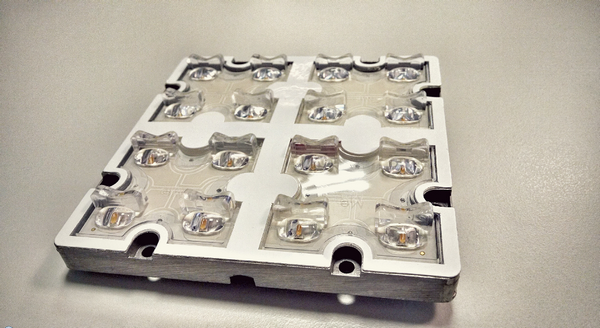 At GILE this year Reinders presented various examples of how material innovation at Dow Corning is supporting innovation in LED packaging and modules downstream. "We are proving through dozens of new applications each year that higher performance materials can enable smarter designs, ease assembly and help reduce total cost of ownership", said Reinders. "This innovation at the materials level allows our LED lighting customers to differentiate their products, and thrive in a highly dynamic and competitive industry in a sustainable manner".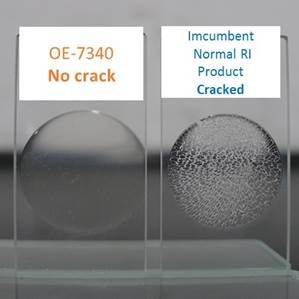 "Dow Corning is committed to delivering consistent quality, stable supply, unprecedented technical service and global reach. But another strategically important value we offer customers in China and beyond is the strong protection of Dow Corning's broad intellectual property portfolio", said Reinders. "In addition to ensuring customers receive consistent, high-quality materials with proven performance, the patents protecting Dow Corning's innovative silicone products can often extend to LED products manufactured with them. This elevates our customers' confidence that they can innovate, fabricate and sell truly differentiated LED solutions to in the most dynamically growing international markets", ended Reinders.
From:
http://www.ledinside.com/interview/2016/6/dow_corning_showcases_silicone_secondary_optical_lens_for_industrial_lighting_at_gile_2016
More about us :
led stage lighting
,
wall washer