New High Power LED with Seven Colors on a Single Emitter
2016-04-07 Post By: Longmangroup
Typical stage and studio applications include moving heads with zoom optics and round wash lights. In architectural lighting, the emitters enhance the performance of everything from static lights to linear wash lights.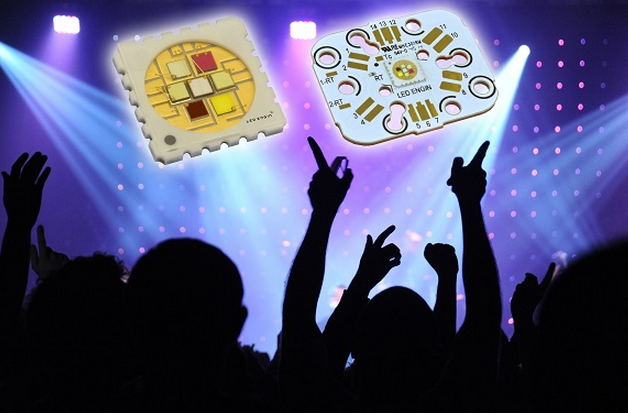 LED Engin releases new high power LED with 7 colors. (LED Engin/LEDinside)
LED Engin's proprietary multi-layer, multi-channel substrate technology underpins the performance of the LZ7. The substrate's thermal resistance is only 1.4°C/W and it dissipates up to 20W effectively. RGBW individual dies can therefore be driven, one at a time, to a maximum current of 1.5A. Alternatively, a single amber, cyan or violet die can be driven at up to 1A. In a third operating mode, all dies can be driven simultaneously at 850mA.
From:http://www.ledinside.com
More about us :
led stage lighting
,
wall washer