Spigot truss Roof Stage Roof System – 10m x 8m long and wide and 8m high
F34 290*290 Spigot truss
Main tube:50*3mm
Brace tube:20*2mm
Vice tube:20*2mm
Fast connection for quick, simple and secure assembly.
Operate with manual chain block (bracket required).
Supplied complete with internal wind bracing wires & connection accessories.
PVC roof colour and side walls options.
Integrated tower base/stage components available.
PA wing options available on request.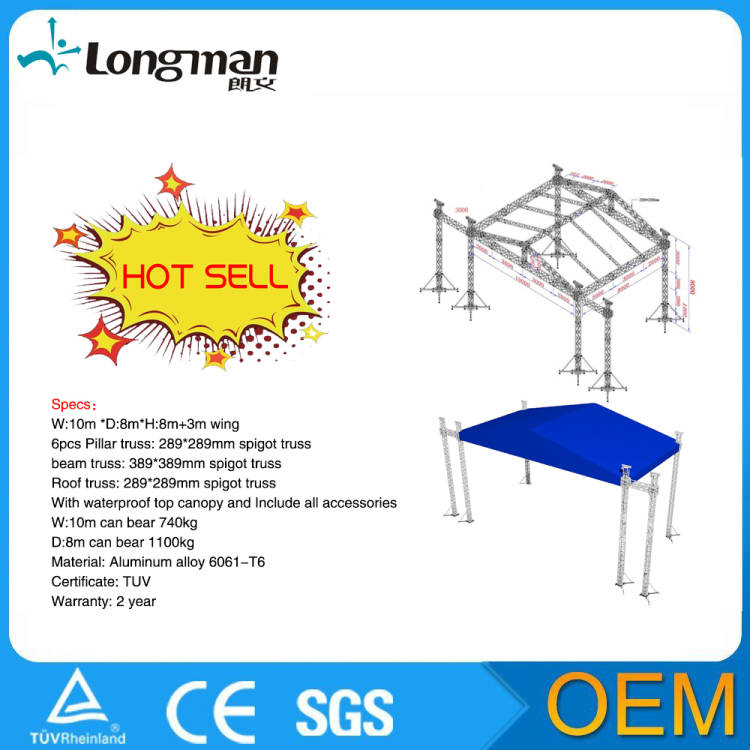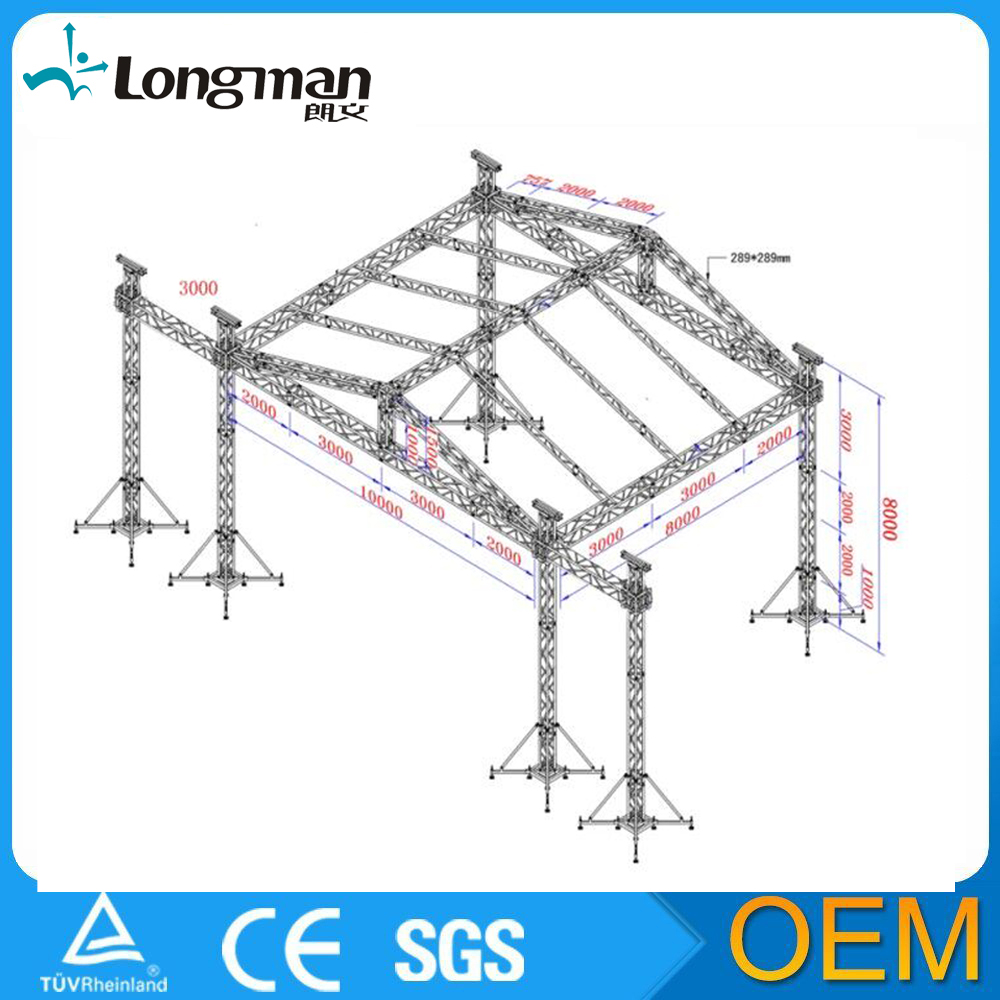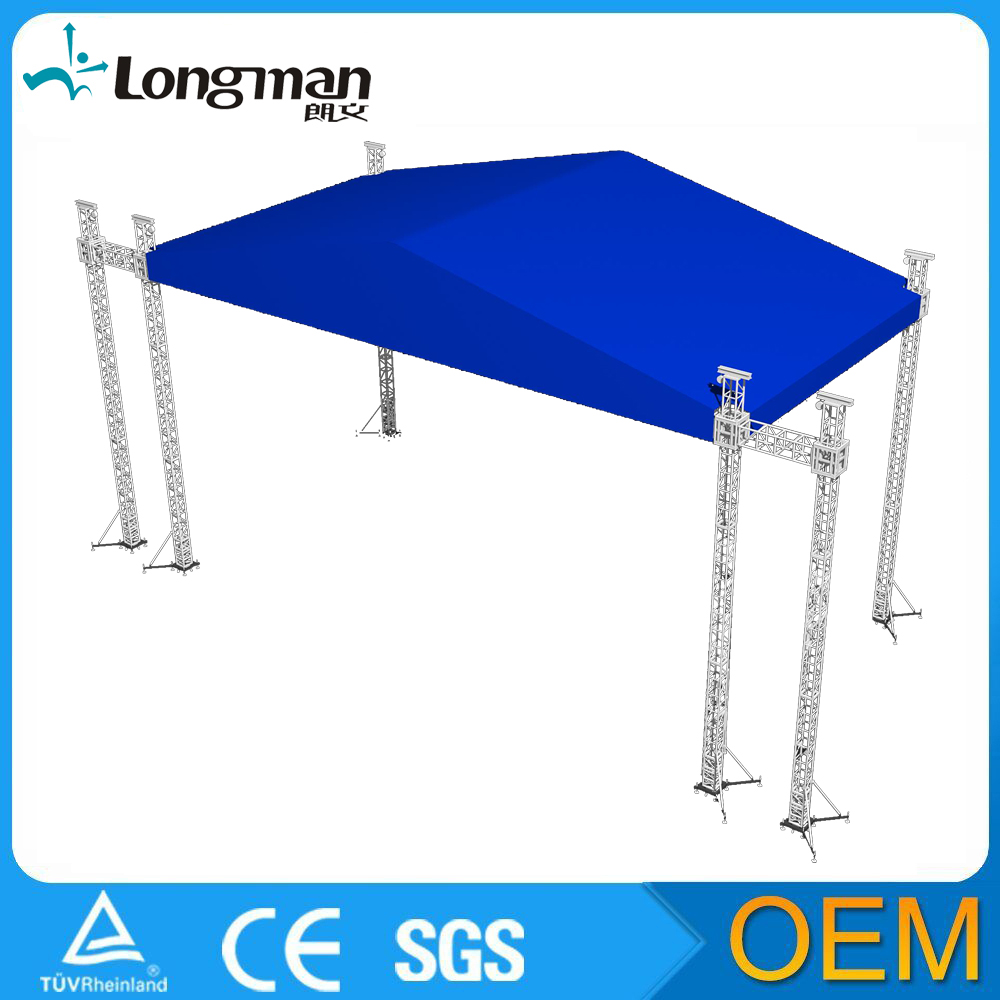 TUV is a 3rd Party Certification Body and a Nationally Recognized Testing Laboratory (NRTL). TUV provides inspections, testing,certification &
training, with the ultimate objectives of reliability, safety & high quality.